March 13, 2020 | News | No Comments
Police said they were alerted to a case of unnatural death on Thursday morning (March 12) when a body was discovered at the foot of an observation tower in MacRitchie Reservoir.
The deceased was a 50-year-old man.
The man was found lying motionless at the foot of Jelutong Tower where he was pronounced dead at the scene by paramedics.
A screenshot of a bird-watching advisory on Facebook was previously circulating on messaging and social media apps in Singapore. It informed others that a body was discovered at the tower which was subsequently made inaccessible to visitors.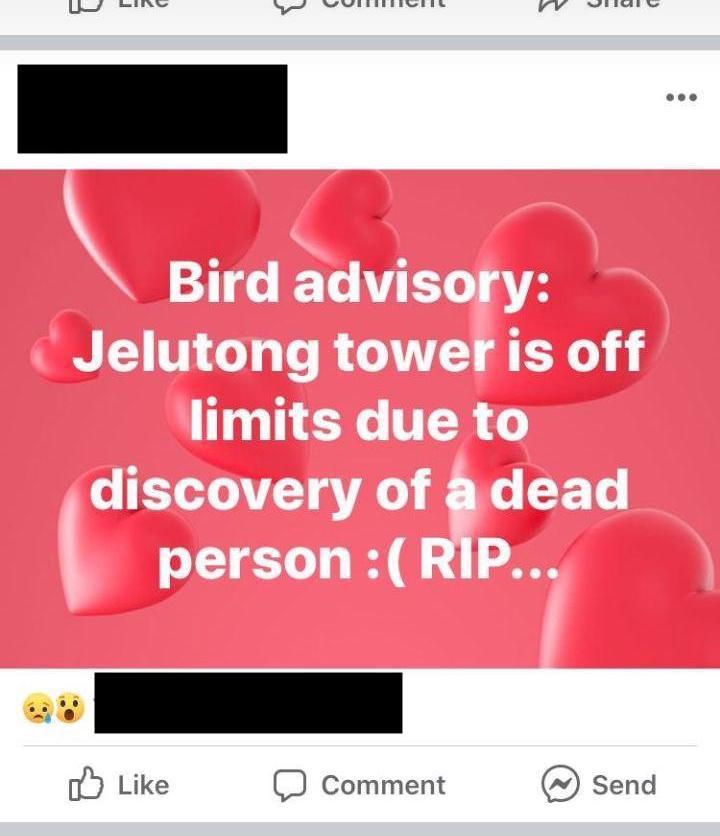 Jelutong Tower, normally frequented by visitors and bird watchers, has been closed off to the public.
Police investigations are ongoing.
nature reserves, parks, unnatural death